NOCN GROUP AWARD FOR MENTAL HEALTH AND WELLBEING
The College's work in supporting the mental health and wellbeing of its students has seen the College become one of 16 Commended Colleges for the 'NOCN Group Award for Mental Health and Wellbeing'.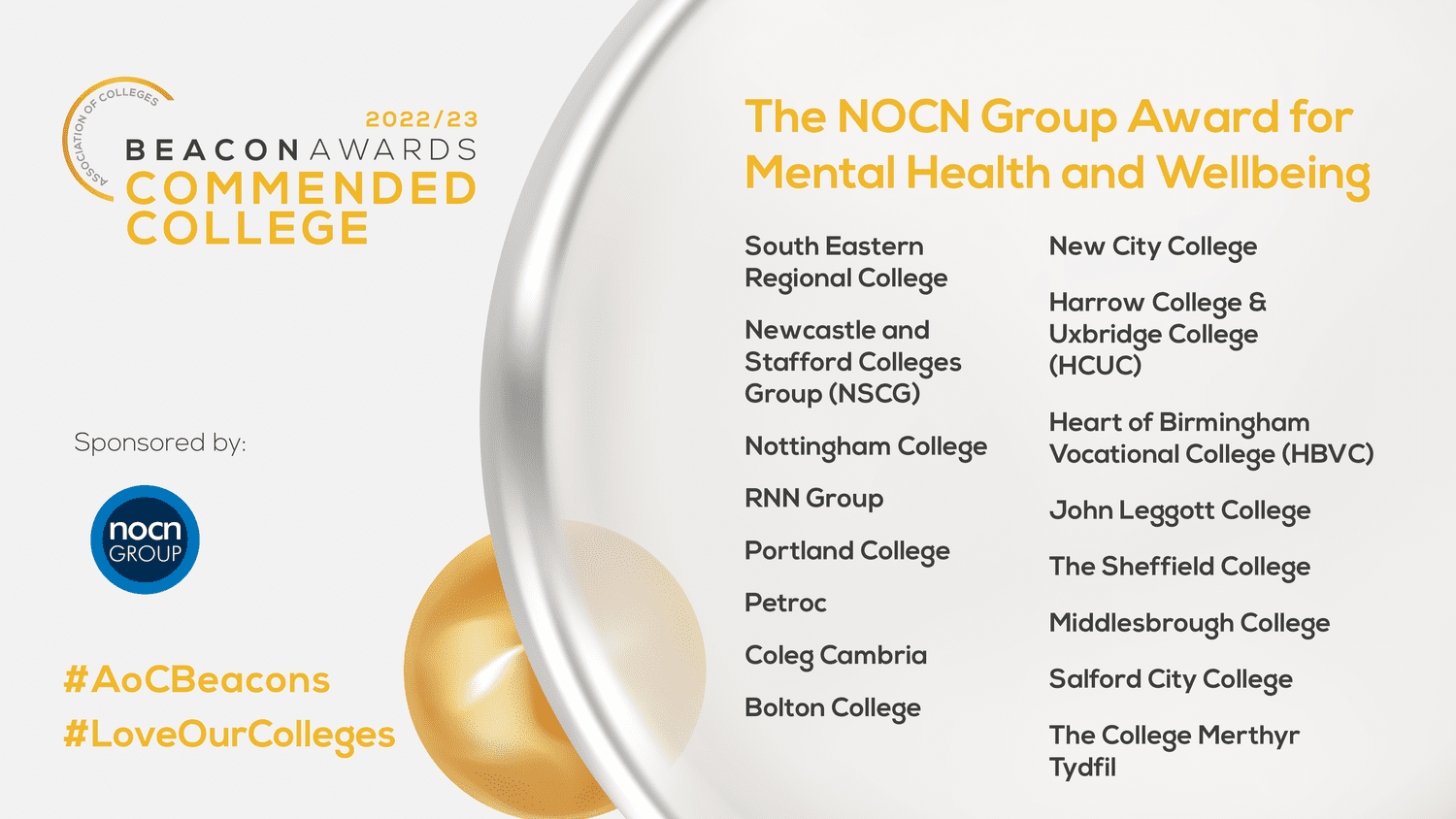 #WELLSTUDENT is a fully inclusive, pro-active approach to developing a reflective, resilient, and healthy community of students and staff across the SCC group.  It takes a holistic look at wellbeing to ensure that individual mental health and wellbeing needs are met through a tailored package of education, identification, and intervention.
The initiative is a wholly inclusive and non-selective strategy that presents opportunities for all students within the organisation to take an active role in improving and maintaining mental health and well-being during their time at the College and beyond. 
Resilience is at the heart of the project.  This initiative seeks to build resilient students and staff and institutional resilience to cope with the ever-increasing mental health and well-being demand.  The consideration afforded to the external intervention providers and parents and carers demonstrates a responsiveness to local need and aims to establish more resilient communities.
RCU SUPPORT FOR STUDENTS AWARD
Furthermore, the College's work in delivering outstanding support for students through the ASPIRE and SHINE programme has seen the College become one of  17 Commended Colleges for the 'RCU Support for Students Award.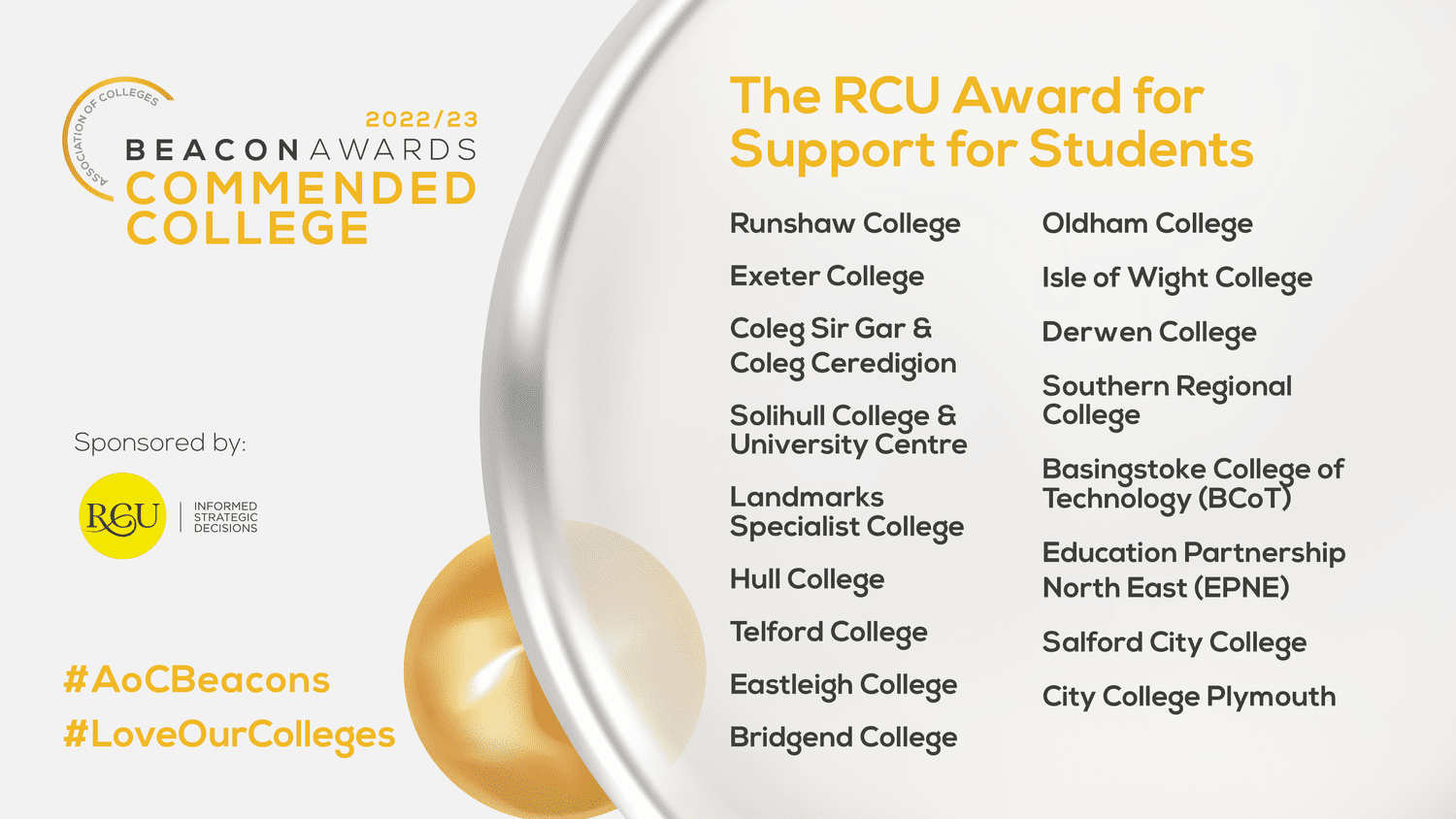 The programme benefits students with a broad range of learning difficulties and complex needs, which include Autism, ADHD, hearing impairment, visual impairment, mobility needs, Duchenne muscular dystrophy, Cerebral palsy, Down syndrome, mental health, selective mutism etc.  These students have significant barriers to accessing further education and require specialist provision to support their needs and facilitate their development and progression.
The project enables students with complex health needs and learning difficulties to access courses from Pre-Entry to Level 1 and beyond through appropriate and measured support in an open college environment, which acts as a bridge from specialist provision to the opportunities on offer in the wider community.  The curriculum offer, from the Skills for Life and Employment department, includes a range of nationally recognised qualifications, which are restructured each academic year to meet the needs and aspirations of new cohorts. 
This holistic approach enables students to develop their academic, employability, social, behavioural, personal and independence skills. Students' individual areas for development are targeted for them to overcome barriers to progression and be able take full advantage of life, education, work, social and community opportunities. 
The Association of Colleges' Beacon Awards celebrate the best and most innovative practice among UK colleges each year. They represent the very best approaches that colleges have developed and are implementing to meet the skills needs of local employers and the career aspirations of their students.