On Tuesday 23rd May 2023, a group of seven A-level Business students from Pendleton Sixth Form College emerged victorious at the North West Regional Final of the prestigious Young Enterprise Company Programme. 
The Pendleton Sixth Form College students, who had been working tirelessly to develop their business idea, showcased their unique concept of handmade study cards in single colours designed specifically for students with visual stress. Their innovative idea impressed the judges, who comprised a panel of six local business leaders, including representatives from KPMG itself.
The young entrepreneurs not only faced a challenging interview process but also delivered a compelling presentation in front of a large audience. Their hard work and creativity paid off as they were awarded the highly coveted KPMG Award. As a result of their remarkable achievement, each member of the group will receive a day's work experience at KPMG during the upcoming academic year.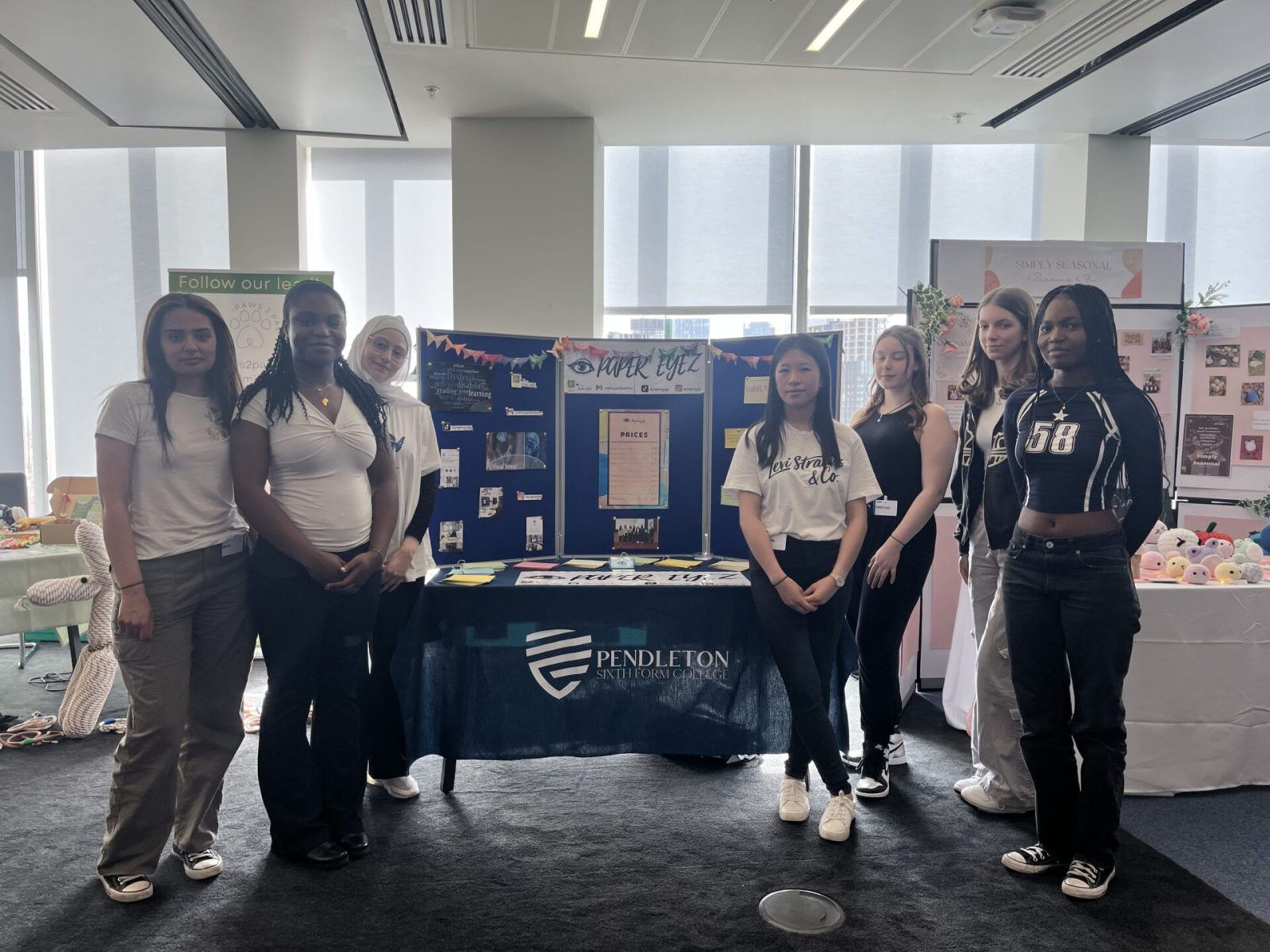 The Young Enterprise Company Programme
The Young Enterprise Company Programme provides young people aged 13-19 with a valuable opportunity to gain real-life experience and insights into the world of work. Participants work collaboratively in teams to establish and operate their own student company, guided by a dedicated Business Volunteer and their teachers. Through the YE Online platform, teams have access to a wealth of resources, instructional videos, and step-by-step guidance to make informed decisions about their business, including choosing a company name, managing finances, and selling products through pop-up shops and the unique e-commerce platform Trading Station.
Engaging in the Company Programme equips students with practical business experience, an entrepreneurial mindset, and essential employability skills, all of which are instrumental in building successful futures. Upon completion of the programme, students will receive a personalised certificate through completing an online self-assessment to validate the skills they have acquired.
Victoria Kielty, College Principal, commented: "Pendleton Sixth Form College students' outstanding performance at the North West Regional Final reflects their dedication, teamwork, and exemplary business acumen. Their success serves as an inspiration to aspiring entrepreneurs and highlights the importance of programs like Young Enterprise in nurturing the next generation of business leaders."
Congratulations to the Pendleton Sixth Form College Young Enterprise group on their well-deserved victory, and best wishes for their upcoming work experience at KPMG.